Gov. Rick Perry to CPAC St. Louis: "You Can't Spend Your Way to Prosperity"
Gov. Rick Perry to CPAC St. Louis: "You Can't Spend Your Way to Prosperity"
Published: September 28, 2013
Contact: Laura Rigas, (202) 347-9388, lrigas@conservative.org
St. Charles, MO – Today, Texas Governor Rick Perry addressed an enthusiastic crowd of conservatives gathered for ACU's fourth regional Conservative Political Action Conference (CPAC ) in St. Louis, MO. Introduced by ACU Chairman Al Cardenas, Perry addressed a full room of attendees on the successes of conservative governors across the country.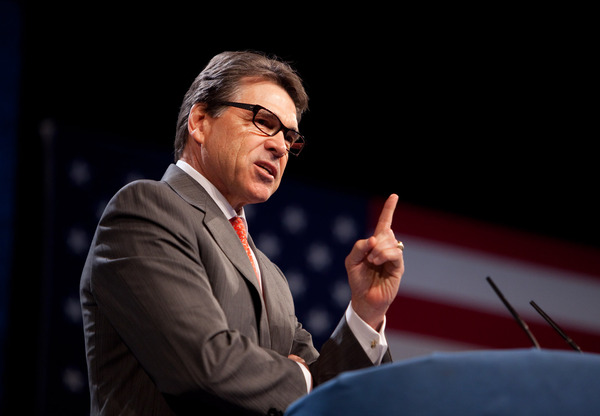 Photo Credit: Eric Draper Photography
Rick Perry:
"I believe the answer to our economic ills will not be found in Washington, it'll be found  among the states."
When discussing the economic improvement in states with conservative governors, Governor Perry added, "We cut taxes, we don't spend all the money, we create fair and predictable legislation and we stop frivolous lawsuits. Because of that we have an abundance of jobs and revenue that demonstrates that while you can't spend your way to prosperity, with the right policies you can grow yourself there."
Perry's full remarks are available via YouTube here.
Please note that the schedule is available on our CPAC St. Louis website under "Program."
Founded in 1964, the American Conservative Union (ACU) is the oldest and largest grassroots conservative organization in the nation. For almost fifty years, ACU has served as an umbrella organization harnessing the collective strength of conservative organizations fighting for Americans who are concerned with liberty, personal responsibility, traditional values, and strong national defense. ACU defines conservatism, grows conservatism, and wins for conservatism.
####
Join ACU
The ACU Blog
Related
FOR IMMEDIATE RELEASE September 25, 2015
For More Information Contact: Ross Hemminger (419) 934-3069 ross@conservative.org
ACU Announces Five New Board Members
Washington, DC
By: Larry Hart, Senior Fellow, American Conservative Union Foundation
China's President Xi arrives in Washington, DC straight from a visit to the "other"
ACU Chairman Matt Schlapp appeared on CNN on 9/18/15.
Related
CPAC 365
CPAC 2016 will be March 2nd – 5th, 2016 at the Gaylord National Resort & Convention Center. Sign up for the latest updates
The Iran Nuclear Deal:  What Can We Expect?
This summer, President Obama and Secretary Kerry seek to establish a nuclear
Written By: Spencer Brown
In a speech on voting rights in Houston, Texas, Thursday afternoon, democratic presidential candidate Hillary Clinton outlined three groups of disenfranchised