Al Cardenas to CPAC St. Louis: "I'm Not Playing Nice Anymore."
Al Cardenas to CPAC St. Louis: "I'm Not Playing Nice Anymore."
Published: September 28, 2013
Contact: Laura Rigas, (202) 347-9388, [email protected]
St. Charles, MO – Today, ACU Chairman Al Cardenas welcomed an enthusiastic crowd of conservatives gathered for the fourth regional Conservative Political Action Conference (CPAC), in St. Louis, MO.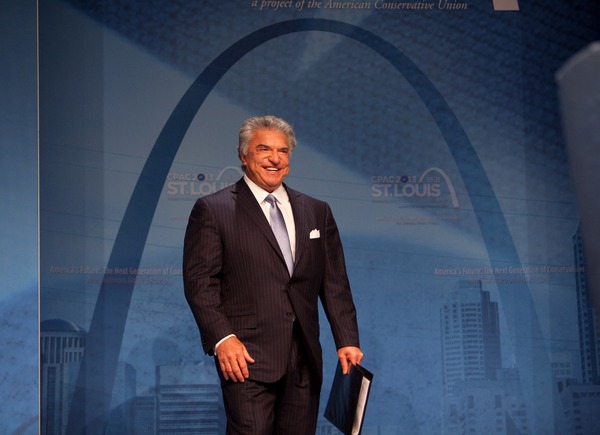 Photo Credit: Eric Draper Photography
Addressing Liberals, Cardenas said, "To the mainstream media and Democrats in Congress, I apologize: but I'm not playing nice anymore."
"I hope and pray that each of you leaves here today more determined than ever to join the fight, even more committed to the restoration of America's greatness, emboldened by the knowledge that God will bless our mission just as God blesses all of America."
Cardenas' full remarks are available via YouTube here.
Please note that the schedule is available on our CPAC St. Louis website under "Program."
Founded in 1964, the American Conservative Union (ACU) is the oldest and largest grassroots conservative organization in the nation. For almost fifty years, ACU has served as an umbrella organization harnessing the collective strength of conservative organizations fighting for Americans who are concerned with liberty, personal responsibility, traditional values, and strong national defense. ACU defines conservatism, grows conservatism, and wins for conservatism.
####
Join ACU
The ACU Blog
ALEXANDRIA, VA – The American Conservative Union Foundation (ACUF) has just released its ratings for the 2017 meeting of the Florida Legislature. These ratings, a
President Trump and his administration have already accomplished the most important part in this struggle to have more people reenter civil society and that is
ALEXANDRIA, VA – The American Conservative Union Foundation (ACUF) has just released its ratings for the 2017 meeting of the Tennessee General Assembly. These
Dear Ambassador Lighthizer,
"Intellectual property is a driving force in today's global economy of constant innovation. It is the wellspring of American economic growth and
CPAC 365